It's the holidays! This time of year, my thoughts turn to… pizza. I know, I know, you're probably thinking, "Really? With all the stress of Christmas looming, the missing packages, the impending travel plans, the juggling of time with multiple families, she's thinking of pizza right now?" Of course I am. When times get stressful, all I want to do is blast myself back to Europe, where I spent the a good part of early 2011. When I think of Europe, I think of pizza.
So, in times of stress, I want pizza. But not icky fast-food pizza. I want real pizza – straight from Naples, or the closest thing I can find around here. Problem is, times are tough, and going out to pizza every time I want it just isn't feasible for either the pocketboot or my digestive health. What's a girl to do when she wants something lusciously flavorful with good, hearty, thin-crusted crisp? She calls Jeff and Zoë, that's what.
Jeff Hertzberg and Zoë François have released their third book, Artisan Pizza and Flatbread in Five Minutes a Day. You might remember that I interviewed this bread-savvy duo not long after the release of their second book about baking healthy bread in five minutes a day, and wrote a review of their first book, along the same vein, about baking artisan bread.
Obviously, I'm a fan of Jeff and Zoë's work. I've found their recipes to be both spot-on and easy to follow, making them a joy to bake with. Even the baking-challenged will enjoy these books, especially since the entire premise of the series is to make a bunch of dough to stick in the fridge, which you proceed to bake throughout the week with minimal prep work. Fresh bread with a tiny time investment? Yes, please!
And now, entering into the world of pizza, they've come full circle. I can't think of a better way to relax after a long day at work than with a fresh, homemade pizza that took five minutes to make. Say goodbye to greasy delivery pizza, folks, because Artisan Pizza and Flatbread in Five Minutes A Day might just compel you to delete Domino's from your speed dial.
Say hello to Jeff and Zoë as they answer a handful of interview questions on their new book, also known as "Your New Favorite Pizza Cookbook."

What was the most exciting part of developing the recipes for Artisan Pizza and Flatbreads? I imagine there was a lot of new ground to cover, and there must have been a learning curve when it came to the global flavors you were exploring.
Jeff: This book felt a little more like a travelogue than our other two titles– and if there's one thing I love, it's travel. I got to re-live my trips through Italy, Spain, and Morocco, but I didn't get back on a plane in the process of writing this book. I did end up in the South of France just after we finished, and they do have fantastic pizza there. For the next book I think I'll time this better.
Zoë: There are flatbreads eaten around the world that are as ubiquitous as pizza and I had no idea they existed until I did research for this book. Going to Turkey and eating pita with so many new flavors, shapes and styles was eye opening. I was so excited to introduce those recipes to our readers.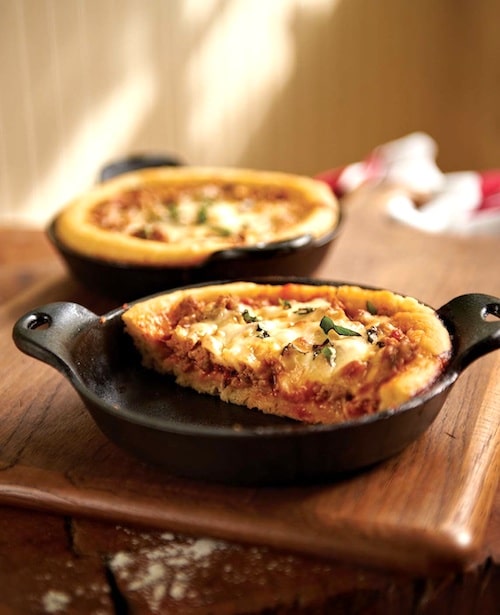 Tell me more about exploring pizza and flatbreads in places most Americans probably wouldn't think to look, like Turkey and Morocco.
Jeff: I spent 3 weeks in Morocco (on about $1.50/day), so I fear that I was often subsisting on Moroccan flatbreads that are for sale on the street all over the country. One particularly cold and unheated bus ride over the Atlas mountains comes to mind. At this point, the memory is purely romantic; I can't remember any discomfort. Just great bread. So Moroccan and other Middle Eastern flatbreads keep re-appearing in our books.
Zoë: The wealth of spices is what amazed me in Turkey. The aromas and tastes were so intense and delicious. There are ways of combining spices that create flavors many Americans haven't experienced yet, but they'll be amazed when they do. My kids traveled with me and loved the flavors as well. Their favorites all made it in the book.
Are you two now pizza'ed out now that the book is done? How does American pizza compare to all the varieties you've had all over the world?
Jeff: Well, the truth is, after eating pizza 4 or 5 times a week for a year, it's not exactly the first thing that pops into my mind for dinner these days! On the other hand, my appetite for travel never changes–I always want a plane ticket. And going back to Italy after writing the pizza book sounds like a nice idea (I haven't been there since Reagan was president!). American high-end pizza had had a renaissance– so there've been well-deserved accolades for our own pizzaioli, who are less bound by tradition (and in some cases, by law). So we're freer to experiment than the Italians. But no one's going to get me to say that American pizza is better than Italian!
Zoë: I wrote this book because I adore pizza and now that love is even deeper. We still eat pizza all the time, maybe not 3 times a day, like I did while writing the book, but a lot. The beauty of pizza is that it can be as creative and varied as your imagination will take it. I swooned at the pizzas in Naples, but every one looked pretty much the same, by Associazione Vera Pizza Napoletana law. Don't get me wrong, that is a wonderful art, but the American pizzas offer more variety. We are free to get creative and toss on everything from shaved Brussels sprouts to prosciutto, pineapple and macadamia nuts. You would never find those combinations in Naples.
What ideas are you two kicking around for your next book?
Jeff: Lots of great stuff!  We want to get even deeper into the whole meal and we want to keep going around the world with it.  So there'll be lots of bread, but maybe even more soups and spreads, and even main courses.  We shall see.
Zoë: Desserts and holiday breads. As a pastry chef, I am always on the quest for those sweet traditions. Every culture has a rich selection of breads baked around holidays, our readers are always wanting to recreate them using our method.
To read more about Jeff and Zoës's adventures in pizza making, check out the rest of this interview at the Huffington Post.
This content was originally posted on FearlessFresh.com.