A few days ago I posted a review of Tenaya Darlington's Di Bruno Brothers House of Cheese, the cheese book to end all cheese books. Since it's officially December and I've been receiving a ton of emails from you folks about what you can do with cheese during the holidays, Tenaya herself was kind enough to offer up a little advice for my favorite cheese lovers out there in Internet Land. Here you go – a handful of stellar cheese tips straight from the Madame Fromage herself:
When you're putting together a cheese board for a party, take one giant risk. Pick a brainy little goat cheese, a zingy blue, or something wrapped in tobacco leaves — every cheese board needs a conversation piece. Trust me, it's the one thing everyone will remember in the morning.
Don't be afraid to pair cheese and gin. Yes, I said "gin." If you're a martini drinker, tuck into a salty Pecorino with a side of almonds and plump green olives. Gin is such a friend to firm sheep's milk cheese. My dessert island wedge is Pecorino Ginepro (it's soaked in balsamic and laced with juniper), and it pairs beautifully with gin'n tonics and gin martinis. Sometimes I take Pecorino Ginepro to the movies with me, along with a little flask of Barr Hill Gin. I can't help it. It's better than soda and popcorn.
Know thy cheesemonger. Just pretend she's a ranger, walking you through the wilderness. Don't be afraid to show fear, ask for help, or solicit advice on the wildest creatures in the case. My favorite thing to ask a cheesemonger is, "So, what hunk did you take home last night?"
Don't forget to check out Tenaya's book, Di Bruno Bros. House of Cheese. It's an epic cheese tome made for cheese newbies and dairy aficionados alike. Here are a few gorgeous photos from the book, to give you a taste of what's waiting for you: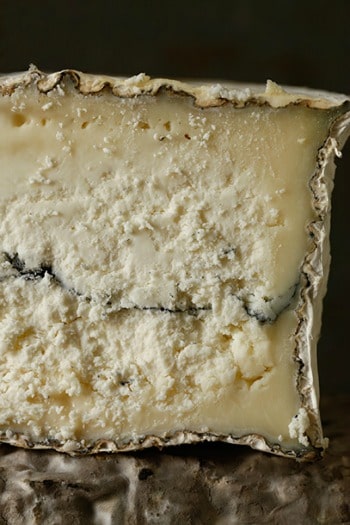 This content was originally posted on FearlessFresh.com.