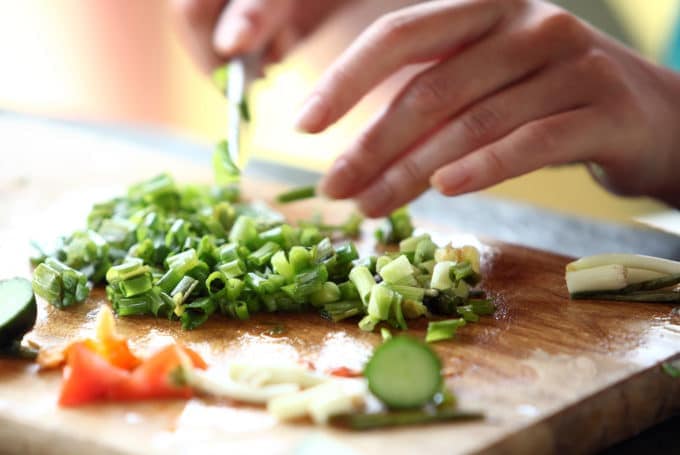 My students sometimes show frustration when they don't turn into a mega-superstar chef after two weeks of learning to cook. They have these grand expectations that sometimes don't match up with the reality of learning any new skill.
Cooking is a practice. Like meditation, like baseball, like playing the piano. It's not something you can pick up and immediately be good at. Sure, some people find it easier than others, but for EVERYONE it is a practice that gets better over time.
So much of cooking is muscle memory and intuitive decision-making. These are little micro decisions we make without even thinking about it. Whether it's the instinct to move your pan off the heat for a few seconds, or turning around when you hear a sizzling sound change from a low gurgle to a high hiss. This instinct only comes with practice. There is no way around that fact.
Even something as simple as making scrambled eggs is a practice. Learning how eggs respond to heat, understanding the dynamics of your particular cooktop, even learning the idiosyncrasies of your favorite egg pan… every single thing is a factor. The more you work within the medium, the more these factors come with second-nature understanding.
Basically, the more you do it, the better you get.
I have a piece of paper taped to my desk that's been there for about 15 years. It says, "The joy is in the doing." Instead of focusing on the destination, it's so much more satisfying (and savvy-building) to pay attention to the journey.