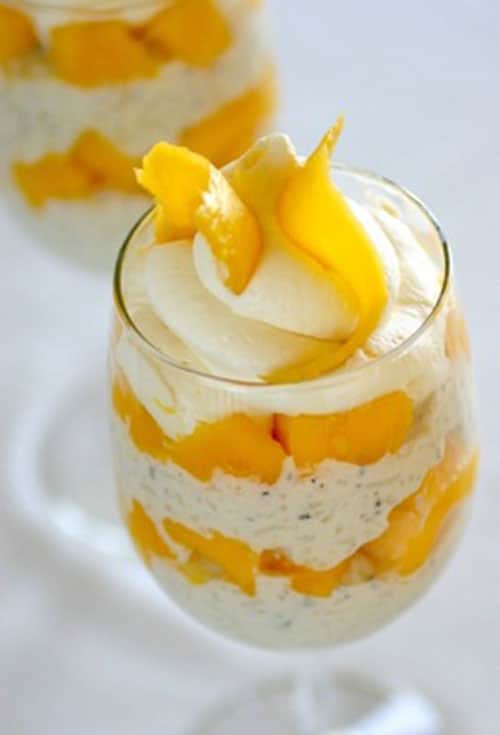 I have a lot of cookbooks – and I mean a lot of cookbooks – but only occasionally do I come across one that truly wins my heart. That's an especially difficult thing to accomplish lately, as I've been bogged down with day-to-day stuff and terribly uninspired in the kitchen. What can I say? It happens.
Then, Monica Bhide released her newest cookbook, Modern Spice: Inspired Indian Flavors for the Contemporary Kitchen. I have a thing for Indian cooking, so perhaps this book was meant to fall into my hands. Between the comforting recipes and Monica's gentle, flowing prose, Modern Spice is helping to lift the fog that's settled over my kitchen. The severity of my little gastro-depression has begun to evaporate. I'm cooking again! And enjoying it!
Recently Monica asked a handful of people to make a recipe from her book and blog about it. I selected her rice pudding recipe, a dish that was not only fun to make, but resulted in such a beautiful dessert that part of me didn't want to eat it (ok, a very small part!). I recommend serving it in wine glasses, layered with mango and homemade whipped cream. Your guests will be impressed with your culinary prowess and have no idea that it's actually a breeze to prepare.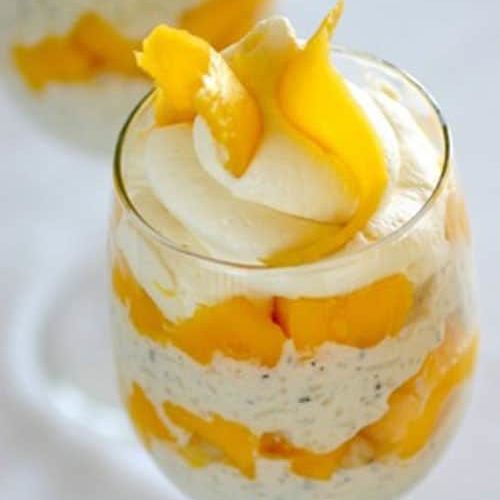 Rice Pudding and Mango Parfait Recipe
I have to preface this recipe by saying that I adore cardamom. I have a love affair with spices in general, but cardamom gets me every time. It's such a lovely, warm spice… even a whisper of the scent makes me curl my toes.
Print
Pin
Ingredients
3

cups

whole milk

2 to 4

tablespoons

sweetened condensed milk

(see Note)

1/4

cup

white basmati rice

rinsed and drained

1

teaspoon

cardamom seeds

extracted from the pods and crushed finely

1

whole

ripe mango

peeled and diced
Instructions
In a deep saucepan, bring the whole milk and condensed milk to a boil over medium heat. Stir constantly to prevent scorching.

Reduce the heat to medium-low. Add the rice and cardamom and mix well. Continue to cook for about 50 minutes, until the milk has reduced by half and you obtain a creamy consistency. Stir frequently while cooking.

Remove from the heat and allow to cool to room temperature. Refrigerate, covered, for at least an hour.

When ready to serve, spoon some pudding into a wine glass, layer with some mango, and add another layer of rice pudding. Serve immediately.
Notes
Use 4 tablespoons of condensed milk if you like your rice pudding really sweet. With 2 tablespoons, it is sweet but not overwhelmingly so.
If you have a mango that is firm, peel it and then use a vegetable peeler to create thin mango slices. Arrange the slices on a plate and place a scoop of the rice pudding in the center of the mango "carpaccio."
Nutritional analysis is based on using 4 tablespoons of the sweetened condensed milk.
Nutrition
Calories:
248
kcal
|
Carbohydrates:
36
g
|
Protein:
9
g
|
Fat:
8
g
|
Saturated Fat:
5
g
|
Monounsaturated Fat:
2
g
|
Cholesterol:
31
mg
|
Sodium:
123
mg
|
Potassium:
13
mg
|
Fiber:
1
g
|
Vitamin A:
2300
IU
|
Vitamin C:
23.1
mg
|
Calcium:
280
mg
|
Iron:
0.7
mg
Did you know… green cardamom is used in various forms around the world: people brew it in coffee, add it to liquors and perfumes, sauté it with rice and meats, and in India it is eaten raw, whole (pod and seeds and all) as a digestive after a meal. It is also sold covered in vark, an edible silver foil, that makes it appear like a small shiny stone.
This content was originally posted on FearlessFresh.com.