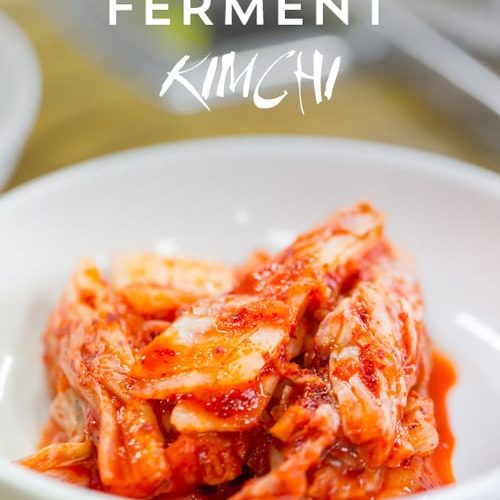 Print
Making Kimchi: How Long to Ferment Kimchi
It's a very good question: how long to ferment kimchi at home? Thankfully it's a very simple answer - it depends!
Total Time
7
hours
5
minutes
Remove the lid from the jar (set a paper towel over the lid first, in case the kimchi bubbles out). Set the lid loosely on top of the jar so air can escape.

Set the jar of kimchi in the sink, in case it bubbles over while fermenting.

Let the jar sit at room temperature anywhere from 2 to 8 hours, depending on how sour you want it. Every few hours, smell and taste the kimchi. When it's at a level of sourness you like, replace the lid and store the jar in the refrigerator .