Looking for the best macaroni and cheese cookbook on the market? I'd like to introduce you to Melt: the Art of Macaroni and Cheese.
Most of us grew up eating Kraft macaroni and cheese for dinner, savoring every bite of the creamy yellow sauce and tender elbow macaroni. We're grownups now, and we decided that macaroni and cheese we grew up with needs a makeover.
Macaroni and Cheese Cookbook – this is the best!
Melt: the Art of Macaroni and Cheese isn't your average, down-home mac and cheese cookbook. We're cooking with real cheeses, using pasta as a canvas for the inspired flavor combinations we've developed. Our dishes span a delicious spectrum, ranging from fresh, cheesy salads to hearty casseroles to creamy stovetop macs.
We've combined our nostalgia of the old-school dish with healthy, high-quality ingredients to produce recipes that are both classic and chic. Whether it's taking some freshly pressed goats cheese and tossing it with tender spears of asparagus and a few lashings of lime juice, or melting some aged cheddar into a velvety béchamel, ours are dishes that comfort and intrigue.
Check out our cookbook trailer for a peek:
This macaroni and cheese cookbook includes over
40 full-color macaroni and cheese photographs
, shot by food photographer
Matt Armendariz
and food stylist Adam Pearson. Besides being a functional cookbook, it is also a visual homage to our favorite dish.
Here are a few images from the book for you to enjoy. There are more at the very bottom of the post.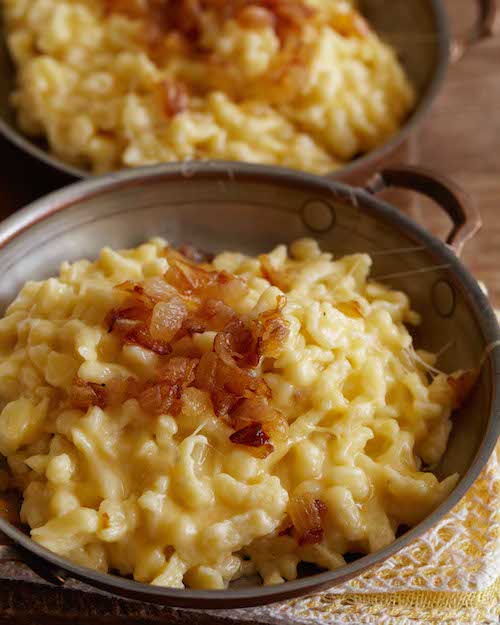 Käsespätzle with Caramelized Onions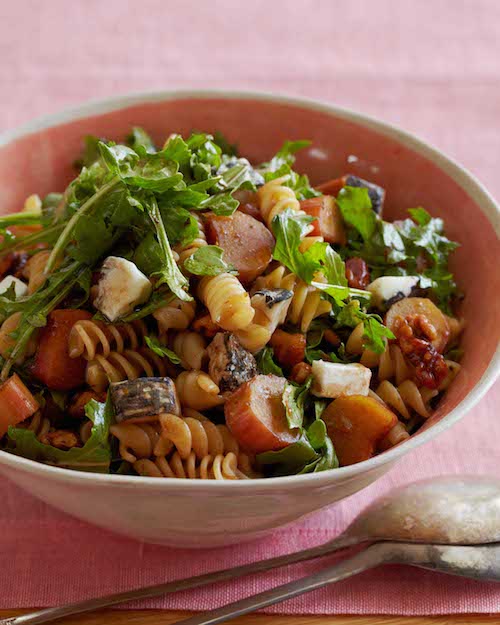 Macaroni Salad with Roasted Rhubarb, Rosemary Walnuts, and Goat Cheese
Buffalo Mac & Cheese with Creamy Blue Cheese Sauce
Melt: the Art of Macaroni and Cheese is available for purchase. Order your copy now! Below are some of my favorite online booksellers for this macaroni and cheese cookbook, or ask your local independent bookstore to order a few copies.*
*Retail shops who's like to sell Melt
You can purchase wholesale copies of my macaroni and cheese cookbook through your regular cookbook distributor. Booksellers interested in ordering copies directly from our publisher, Little Brown & Co, should send an email to [email protected]. For information regarding discounts to corporations, organizations, non-bookstore retailers and wholesalers, mail order accounts, premium sales, and libraries, please send your inquiries to [email protected].
Another peek into Melt:

Goat Cheese Macaroni with Tomatoes and Fresh Dill
Pumpkin Stuffed with Fontina, Gruyere, and Italian Sausage
Macaroni Salad with Goat Cheese, Roasted Peaches, and Mint
Traditional Macaroni Casserole with Ham
Spanish Macaroni and Cheese with Ham and Sun-dried Tomatoes