You can learn to make clotted cream. Yes, seriously. And it's not that hard!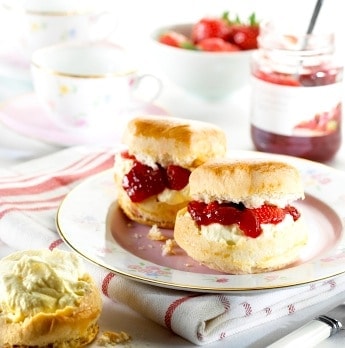 For the past few weeks, I've been showcasing the many ways that you can make clotted cream at home and not have to buy the icky pre-packaged stuff at the grocery store.
(I've also got a post here on how to make homemade cottage cheese from leftover buttermilk.)
While the clotted cream at your local supermarket isn't all that bad – though it's really expensive – nothing beats this luxurious spread when it's made fresh, especially if you're using the best fresh, organic cream you can find.
It also goes amazingly well with my morning baked oatmeal with blueberries and coconut.
You'll also notice that prefab clotted cream is often stored at room temperature, which means it's filled with weird preservatives.
Why not avoid that completely with what amounts to five minutes of actual work?
So far I've covered:
Today, we're discussing the slow cooker method, which is probably the least labor intensive of all techniques.
Essentially, you put some cream in your slow cooker, turn it on, and walk away for eight hours.
Yes, that's it.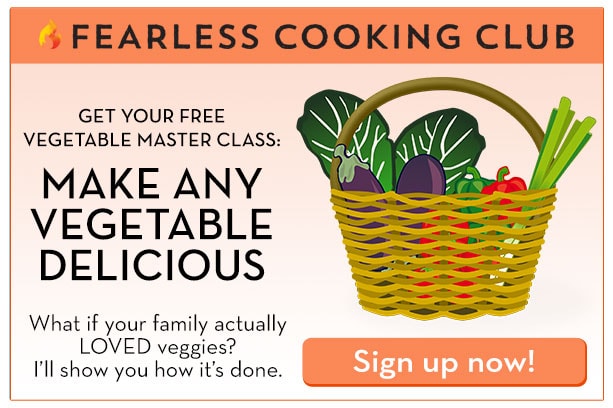 The key to making clotted cream is maintaining a good surface-area to cream ratio.
In other words, you want to have as much of the heavy cream exposed to the air as possible, to maximize the amount of clotted cream you get in the end.
So, if you have a huge slow cooker, great! If you have a smaller slow cooker (like 3 quarts or less), you might consider halving the recipe for best results.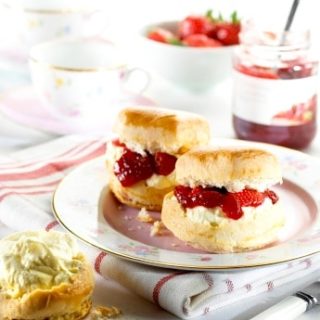 Make Clotted Cream (Slow Cooker Method)
Learning how to make clotted cream in a slow cooker is easy and yields a lovely, luxurious cream to spread on English muffins with a little jam. Note: Some slow cookers run hotter than others, so you may find that your particular model cooks faster or slower than what I allow for below. I recommend checking your cream every 2 hours to see how it's looking, then leave me a comment here so I can track how long everyone's individual cookers take to make clotted cream.
Print
Pin
Ingredients
4

cups

heavy cream

NOT ultra-pasteurized
Instructions
Pour heavy cream into the vessel of your slow cooker. Cover the slow cooker, then set it to the lowest setting, usually called "warm" or "low." Your goal is to have the cream cooking at 180°F (82°C).

Let sit for 12 hours. Do not stir!

After 12 hours has passed, gently remove the crock from the slow cooker, being very careful not to move the cream around and agitate the fragile top layer. Agitating will cause the cream to mix back into the milk liquids underneath, reducing the amount of clotted cream you end up with.

Allow the cream to come to room temperature, and then slide the crock into your refrigerator to sit for 12 hours.

Once the top layer is solid, use a slotted spoon to gently skim the thick layer of clotted cream from the surface, leaving the liquidy whey-type stuff behind. You can use the leftover liquid much like you can reuse whey, such as in bread, soup, rice.

Gently stir the clotted cream to create an even, creamy texture. Store in the refrigerator for 5 days. Make sure you keep it in a tightly sealed container so that it doesn't pick up strange flavors from your fridge – you don't want your clotted cream tasting of garlic hummus or those green onions that have turned into a science experiment in your crisper. I use mason jars.

For best flavor, bring to room temperature before serving.
Notes
IMPORTANT: There is a variance in slow cookers and how hot they get, even between individual examples of the same brand and model. If your slow cooker gets too hot and scorches your cream, you may want to use a water bath method. To do this, pour the cream in a wide, open dish that fits into the vessel of your slow cooker and set it inside. Fill the cooker with about an inch of water that surrounds the dish with the cream. This water will act as a buffer between your too-hot slow cooker and the your would-be clotted cream.
Nutrition
Calories:
821
kcal
|
Carbohydrates:
7
g
|
Protein:
5
g
|
Fat:
88
g
|
Saturated Fat:
55
g
|
Polyunsaturated Fat:
3
g
|
Monounsaturated Fat:
25
g
|
Cholesterol:
326
mg
|
Sodium:
89
mg
|
Potassium:
179
mg
|
Vitamin A:
3500
IU
|
Vitamin C:
1.7
mg
|
Calcium:
150
mg
This content was originally posted on FearlessFresh.com.